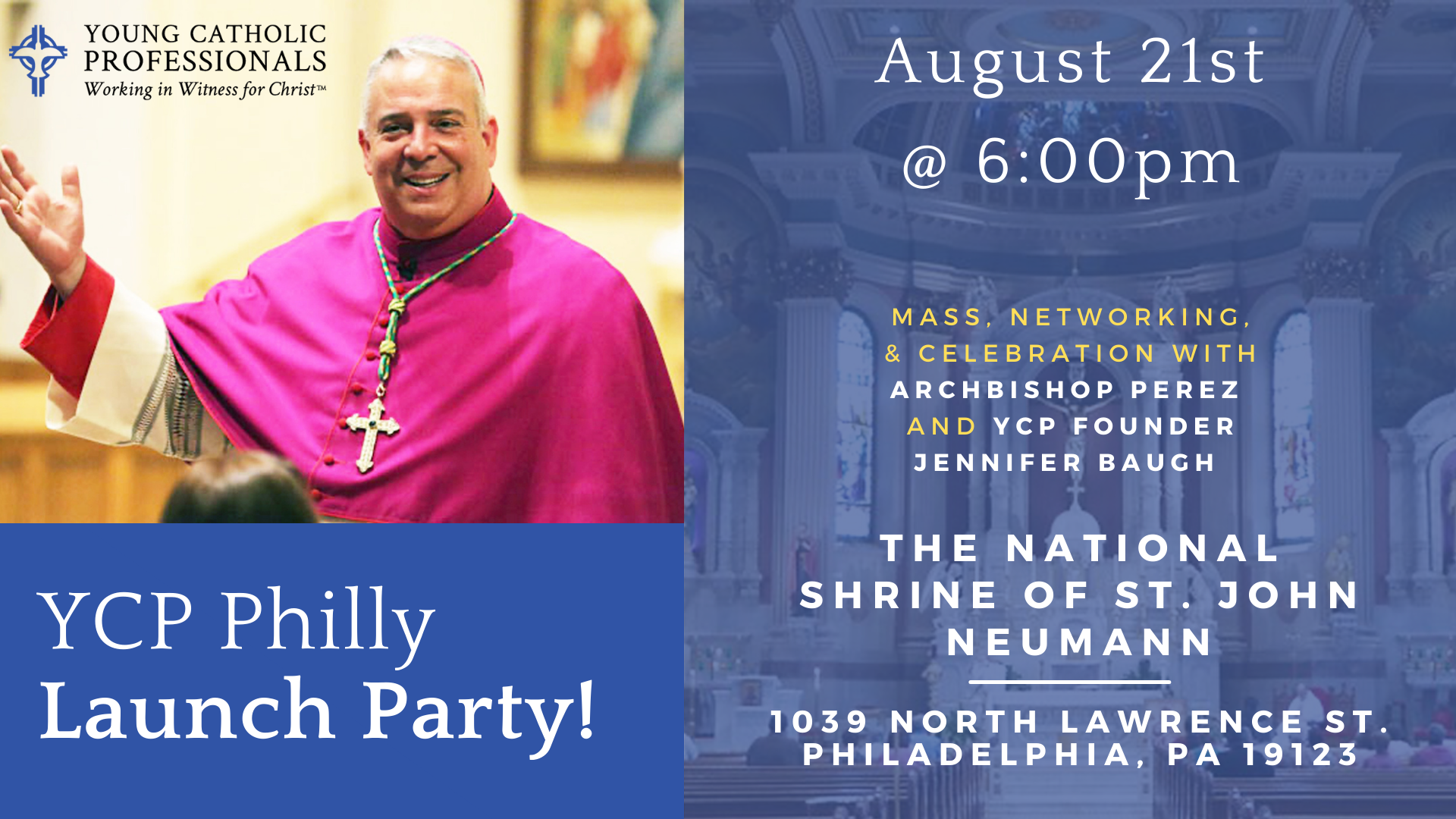 Young Catholic Professionals (YCP) is launching its 24th chapter in Philadelphia, PA! Join us as we celebrate this momentous occasion.
All young Catholic professionals and their friends are invited to join us on August 21st at 6:00pm at St. John Neumann Shrine in Philadelphia. We'll start the evening off with Mass celebrated by Archbishop Pérez followed by networking and remarks from Jennifer Baugh, YCP's Founder and National Executive Director.
SCHEDULE
6:00pm | Mass Celebrated by Archbishop Perez
7:00pm | Networking
7:45pm | Welcome and Remarks By Archbishop Pérez & YCP's Founder, Jennifer Baugh
8:00pm | Learn How to Get Involved w/ YCP Philly & Time for Meet & Greet
9:00pm | Event Ends
KNOW BEFORE YOU GO
* Business casual attire
* Complimentary appetizers and drinks provided
* Event is free - bring a friend!
* All are invited to attend: those who are both young and "young at heart"!
Don't miss out on this unforgettable evening as YCP Philadelphia kick's off it's programming and is officially welcomed into the nation's largest young professional Catholic network through YCP.
This event is FREE and open to the public.
MORE ABOUT YCP
In a world that can be void of meaning and leave them restless and dissatisfied, YCP brings together young professionals in their 20s and 30s into a community of belonging, support, and encouragement at all stages of the faith journey. YCP empowers and equips them to live their Catholic faith through everyday work, and to perform all work with excellence for the glory of God. Learn more at www.youngcatholicprofessionals.org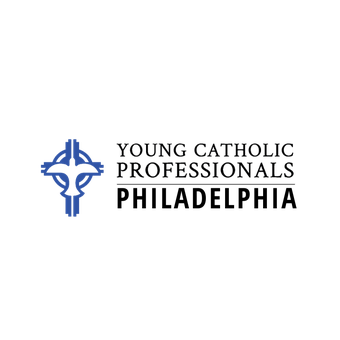 National Shrine of St. John Neumann, 1019 N 5th St, Philadelphia, PA 19123, USA